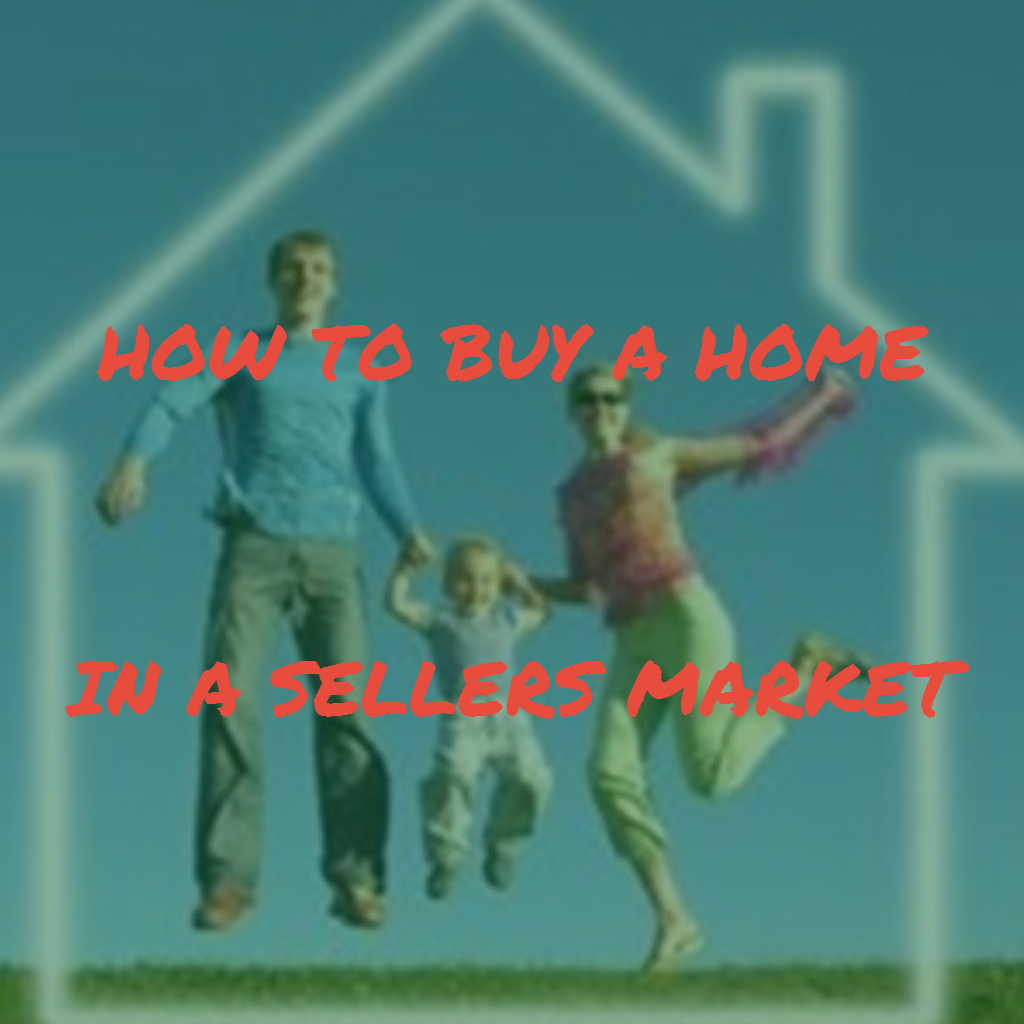 If you're a buyer, a seller or in the real estate industry, you've heard it ALOT lately "It's a seller's market" What does that mean?
Generally speaking it means LOW INVENTORY. A balanced market has about 4-6 months of inventory. Anything less and you're in a seller's market. Anything more and it's a buyer's market.
So you want to buy a house and it's a seller's market. Are you out of luck?
No, but you're home buying strategy may need to change.
BE READY– Talk to a lender and get a Pre-approval letter.
Be careful a prequalification letter is not the same as a Pre-approval letter.
PRE-QUALIFICATION- generally is based on verbal information you give your lender,
where as,
PRE-APPROVAL – means the lender has run a credit check, verified your income and then authorized a loan amount.
In turn,
BE READY TO TALK TO YOUR LENDER- Have detailed financial information with you such as, tax returns, pay stubs and W-2's, consider calling potential lenders and asking them what type of documentation they will need for preapproval (not just prequalification)
MOVE FAST – Keep an eye on the market and be one of the first people to see a house, if you like it make an offer.
Ask your realtor to put you on an auto alert of new listings that feed to you immediately
ASK YOUR REALTOR TO DO SOME INVESTIGATION – Often a realtor with good professional relationships can feel out if other offers are flooding in that you will be competing with.
OFFER YOUR HIGHEST AND BEST – A seller's market is not the time to try to low ball the seller. Decide what you would be willing to pay for the home before walking away and offer that.
MAKE YOUR OFFER ATTRACTIVE – Consider offering a large amount of earnest money to show the seller you're serious. A shorter closing, or talk to your realtor about waiving a contingency or two (but be careful contingencies are put in place to protect you and your money)
BE REALISTIC ABOUT INSPECTION – View the inspection as a way to decide if you still want the house, look for major defects that you can't live with and not the small repairs you can do yourself. Consider asking the seller to take some off the purchase price if they do not wish to repair a large defect themselves.
DON'T BE AFRAID TO MAKE A BACKUP OFFER-deals fall apart all the time.
DON'T GET DISCOURAGED/DON'T GET DESPERATE – you may not get the first house you make an offer, be patient there is no point in getting frustrated and making a purchase you will regret later.